Cameron O'Connor grew up in a home where music is a second language. His mom, Allison, runs Dreams Come True Music Studio, and Cameron has been an active participant in their musical performances and concerts. Cameron also has an interest in DJing. He loves to listen to modern music and dreams of being able to mix tracks like the masters.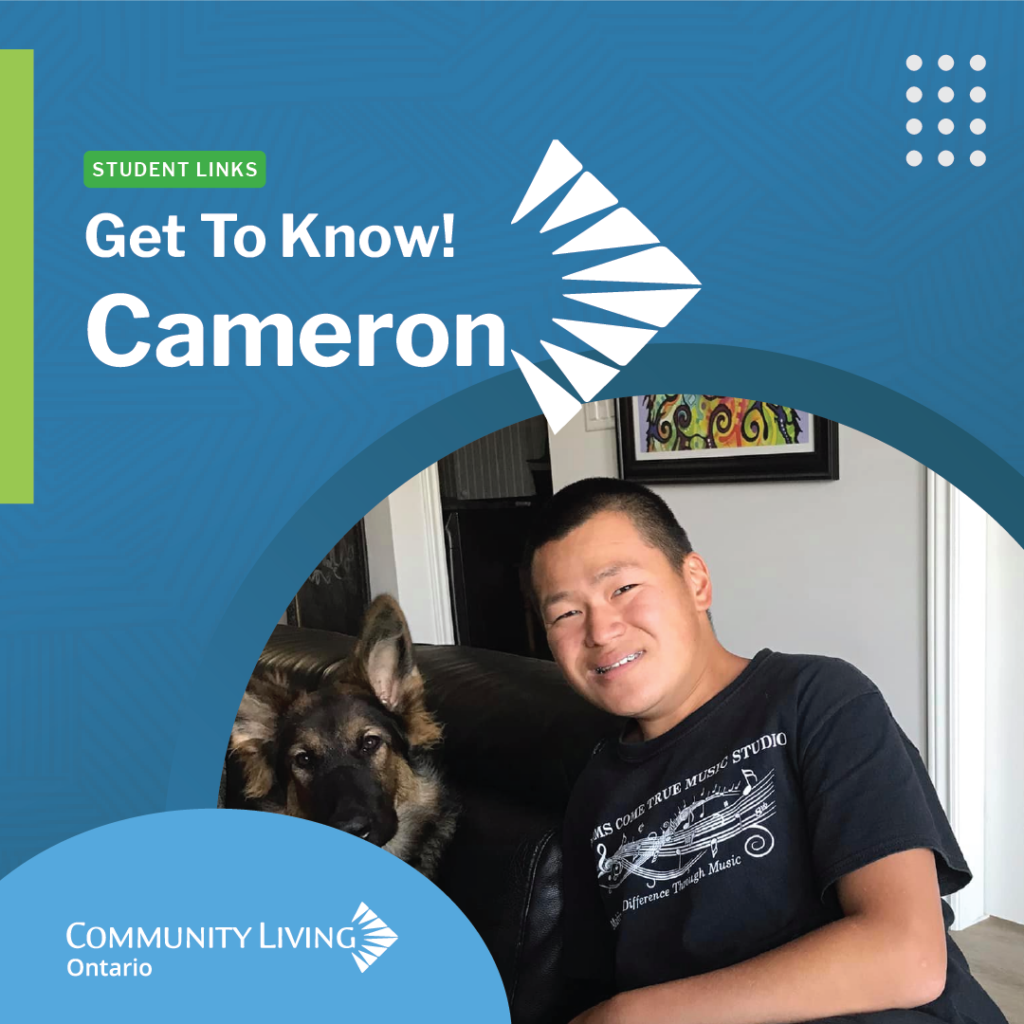 Luckily for Cameron, his mentor, Will, has a background in music recording. Although he currently works as a registered nurse, Will used to run Willyboy Studio, a music studio in London. Will still has a profound love of music, and when approached by a Student Links coordinator, he jumped at the chance to share this love with a student. 
Cameron and Will have been meeting bi-weekly since September 2021 over Zoom calls. Will prepares a lesson for each meeting aimed at improving Cameron's ear for music and his ability to identify different parts, crucial skills for mixing music. Will and Cameron often share their favourite pieces of music and listen to them together. "Cameron has a bright future ahead of him, and at the end of the day, teaching him to hear music in ways most listeners are not aware of is meaningful, because Cameron can then go on to influence others through his own art," says Will.
Now that pandemic restrictions are easing up, Cameron and Will are making plans to get together in-person and visit various locations around London — a music studio, a radio station, a record store, and other music-related venues. Taking the mentorship out of their respective homes and into the community will allow for more hands-on experiences and take Cameron one step closer to his dream of DJing.