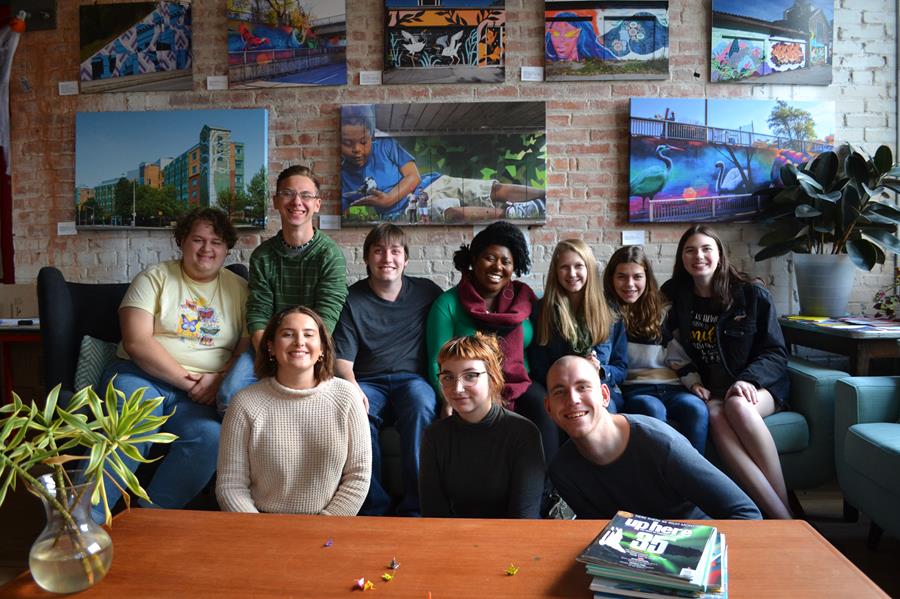 "I'm a dietary aid. I've got benefits and a pension — these are things that I wouldn't think 10 years ago that, as a person with an intellectual disability, I was even able to get close to."
Today, Duncan Phelps enjoys his job in food safety and serving the people where he works full-time. It's been a great place to use his skills after graduating from the Culinary stream of the Community Integration through Co-operative Education (C.I.C.E.) program at St. Clair College in the Windsor region. With a love of public speaking and his sights set on a career in travel and tourism, 24-year-old Duncan is confident about achieving his goals. But it was at a Community Living Ontario youth conference 10 years ago that Duncan first met other youth self-advocates and discovered the power of his voice.

For most of his life, the Community Living movement has always provided important supports for Duncan. He lives with his two brothers, his mom, and their dog, Muffin.  After being encouraged by staff at Community Living Essex, Duncan went to the Re:Action4Inclusion (R4I) Youth Leadership Conference in Orillia to connect with other youth who shared similar experiences. "I felt good," says Duncan. "It was just a different experience — just going out and spending a weekend with people I didn't know, and then it turns out that it's created lifelong friendships."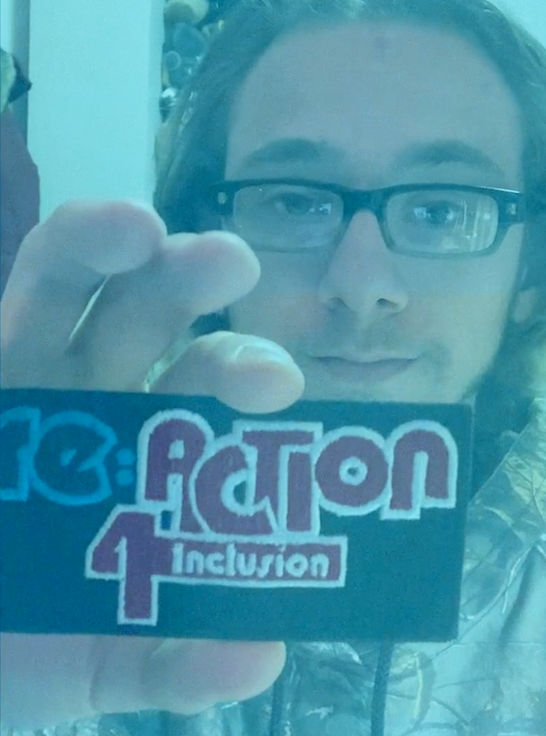 "At the end of it, we all sat in a circle and we all got the microphone, and that was the first time I got to speak in front of anyone that way."
Over the following years, Duncan got more involved in R4I, including joining the Youth Advisory Committee (YAC). He started attending more R4I conferences and taking that knowledge back home and to even larger audiences, co-directing a session at a Community Living Ontario conference as well as accepting an invitation to the Global Youth Leadership Summit in 2018. Those experiences helped him strengthen his voice and learn how to advocate for himself in school and life.
"Everyone that has participated in Re:Action4Inclusion has legitimately changed — has felt comfortable in their own skin, has felt like they've been heard. And it's not just me that says that," asserts Duncan. "Nobody has ever walked away from R4I saying, 'I didn't learn from this'."
These days, in between his work at the nursing home and his continuing studies, Duncan stays in contact with all his friends from R4I and remains as involved as his time allows. He attends Youth Advisory Committee meetings when he can, wrote a story for the Truths of Institutionalization initiative, and has been an active volunteer on many committees. In the last few years, Duncan was an active member of our CLO conference planning committee in addition to being part of Team CLO at the Scotiabank Toronto Waterfront Marathon. When not busy working, his personal interests range from playing video games to competing in the Special Olympics, playing baseball, bowling at a provincial level, and cheering on his beloved Toronto Maple Leafs.

Duncan sees endless possibilities for where he can go and what he can do in life, and it all starts with your donations to the Community Living Ontario Foundation. Your donations allow us to offer crucial youth initiatives like R4I where motivated young people with and without a disability can connect, share, and learn from each other about how to create more inclusive spaces and platforms for everyone.
By donating today, you are helping Community Living Ontario engage even more young people like Duncan to get involved. You are providing youth who have an intellectual disability and their families with numerous opportunities to discover and pursue dreams that will lead to fulfilling lives.
We thank you in advance for your donations!