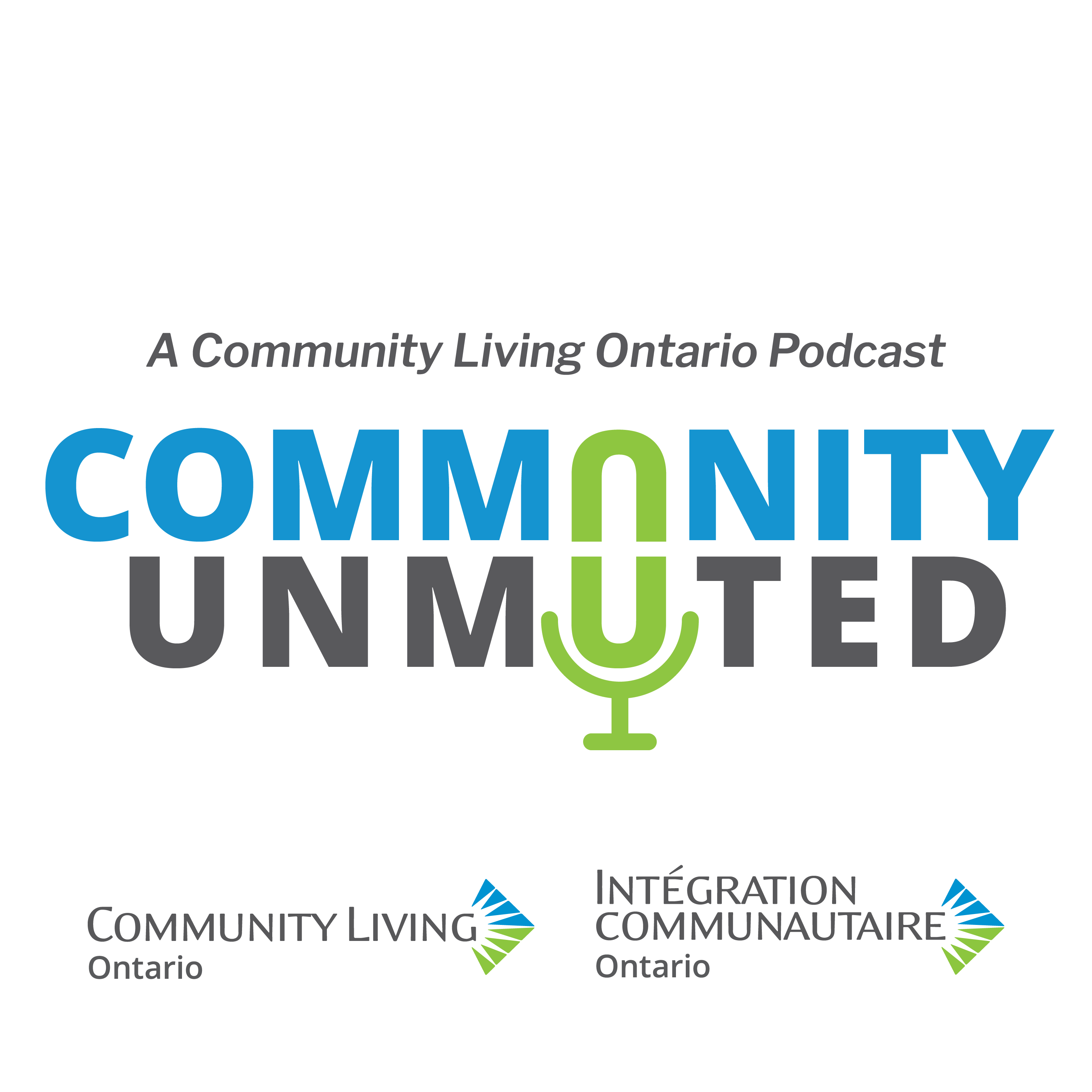 ---
Community Unmuted is a podcast from Community Living Ontario. Join us as we explore different perspectives on how to make our communities more inclusive for people who have an intellectual disability.
*Note: These episodes were recorded in 2022. Some details may no longer be up-to-date.
---
Season 1
In our first episode, host Niko Pupella from the Council of Community Living Ontario interviews Dr. Yona Lunsky. Dr. Lunsky is Director of the Azrieli Adult Neurodevelopmental Centre and Director of the Health Care Access Research and Developmental Disabilities Program at CAMH. Her research focuses on the mental health needs of people who have an intellectual disability and their families.
In this conversation with Dr. Lunsky, we discuss how the pandemic has affected people's mental health, the importance of practicing mindfulness, barriers to accessing health care for people who have a disability, and more.
Click here for full show notes and a transcript of this episode.
COMING SOON
In this episode, we hear from Andrea Hatala. Andrea has been an ODSP recipient for several years, and is a Recipient Co-chair for the ODSP Action Coalition. The coalition uses a number of different strategies to advocate for increases to ODSP rates. These include political lobbying, organizing campaigns and rallies, and legal challenges.
In Niko's conversation with Andrea, they discuss potential changes coming to ODSP, the need for affordable housing, why clawbacks are unfair, and more.
COMING SOON
In Episode 3, Niko speaks to Megan Linton. Megan is a PhD student, writer, and researcher. Her research uses critical disability and carceral studies to challenge disability institutionalization. Megan is also the creator and host of the Invisible Institutions podcast.
In our conversation with Megan, we address issues with long-term care, the importance of community, how the COVID-19 pandemic has impacted people in institutions, and more.
COMING SOON
We wrap up Season 1 of the Community Unmuted podcast by talking to Joe Thottungal and Kelsey Ross. Joe is a chef with nearly 30 years of culinary experience who practices inclusive hiring at his restaurants. Kelsey is an Employment Outreach Coordinator with Ready, Willing and Able (RWA) in the Ottawa Region. RWA is a national initiative designed to increase the labour force participation of people with an intellectual disability or on the autism spectrum.
In this conversation with Joe and Kelsey, we address barriers to people who have a disability finding employment, workplace accommodations, how Ready, Willing and Able helps connect employers to job seekers, and more.