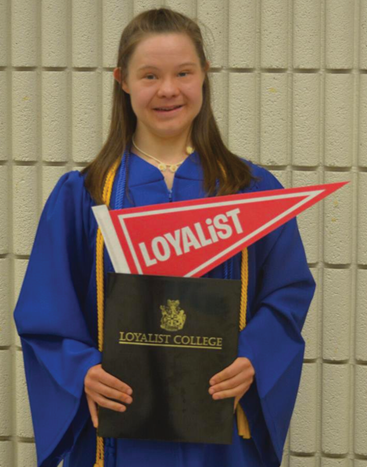 Happy Holidays!

This has been another year of growth and new challenges for all of us, but also a year where many of us were able to get together again in-person after months of uncertainty. Meeting people in-person is one of Nicole Flynn's favourite things to do, and even more necessary and enjoyable in her new role as Community Living Ontario (CLO) Council President.

Born in Scarborough, Nicole, her sister and two older brothers grew up with a balance of urban life and parks to explore in the Greater Toronto Area. After receiving a strong educational foundation through homeschooling in her early years, Nicole decided to further explore her artistic pursuits at an all-girls high school in downtown Toronto. However, Nicole — who has Down Syndrome — did not have the school experience that she had hoped for. "Unfortunately, it didn't take that long for me to walk out of the door of that high school because of bullying," she shares with frustration.
Instead of letting this reality stop her from succeeding, Nicole took another path and completed the Duke of Edinburgh Awards program at Bronze, Silver, and Gold levels. In the process, she created her own successful photo journal business that continues to grow. 

For her next step, Nicole was accepted to Loyalist College in Belleville, where she thrived in courses ranging from psychology, to anthropology and other social sciences on her way to completing a diploma in 2021. She has been soaking up knowledge and skills on her own to help her achieve even more goals that she has set, and simply because this is what she wants to do. "I am full of determination and persistence. I don't give up on myself, I go after what I want," she says. "What do I want? I want to make my own choices." 
One of those choices has been to put a pause on her current studies in order to focus on her business and Council responsibilities, a choice that has allowed Nicole to become Community Living Ontario Council President.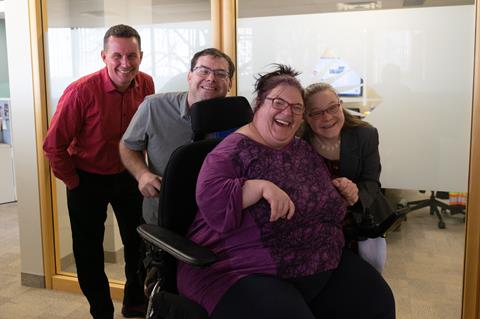 For a little background, the Council of Community Living Ontario consists of 12 self-advocates from across the province that work together with Community Living Ontario's Board of Directors to find solutions and share information, opinions, knowledge, and experience on important issues such as poverty, safe and affordable housing, human rights, and barriers to quality health care.
After running in a previous election, Nicole campaigned again this year and was voted in as the new CLO Council President, an exciting role as she is no stranger to political advocacy. She has presented and spoken directly in-person to her local City Council members, her local Mayor, MPP, MP, and even held court with Prime Minister Justin Trudeau on the importance of authentic inclusion in our communities.

When asked why Council is important, Nicole answers, "As the Mayor of Whoville, created by Dr. Seuss says, 'We've GOT to make noises in greater amounts! So, open your mouth, lad! For every voice counts!'" Speaking to the advocacy role that Council holds with government, she adds, "Our voices are vital weapons, but I don't rely on only words; I demonstrate action! Changes must happen now! Council must work with the people, not just for the people, and we have to show people that we can make our own decisions."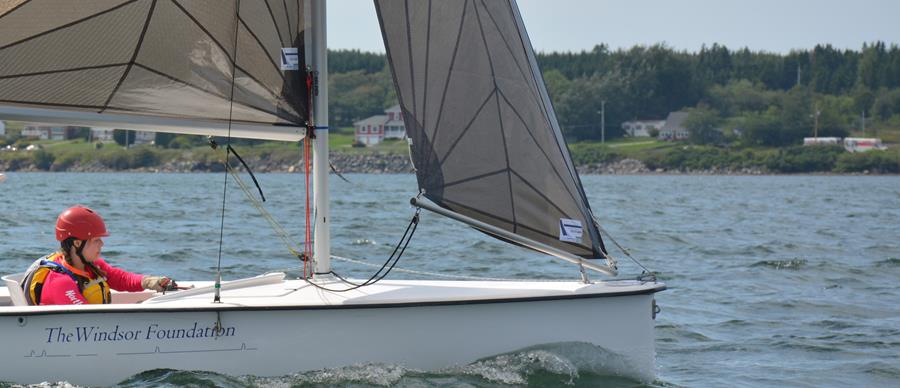 Since its inception, the Council of Community Living Ontario has successfully shared personal stories and experiences to convince our municipal, provincial and federal governments to make progress, but we still have a long way to go. Your thoughtful and generous support allows us to continue the fight for inclusion and for incredible people like Nicole to choose their own paths to meaningful lives. Please support Nicole and all of us at CLO as we create more opportunities for people with intellectual disabilities to make their own choices.

Have a warm holiday season and a Happy New Year!

Chris Beesley
CEO