Together We're Better Contest
---
February is Inclusive Education month! Children who learn together in school also learn to live well together as adults and are better able to create and participate in communities where everyone belongs.
Although learning looks different this year with physical distancing measures in place, including all students in every aspect of the school environment is more important than ever.
Together We're Better Contest Winners
---
1st Place: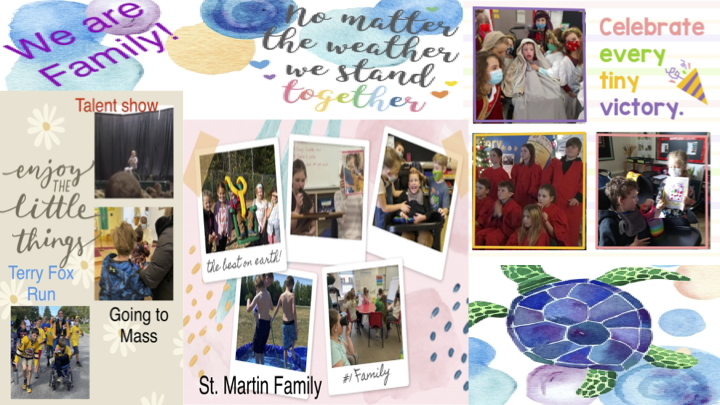 2022's Together We're Better winner is Jenn DeMaeyer from St. Martin Catholic Elementary school! Thank you to everyone for your wonderful entries, you all captured that together we are better!
2nd Place:
---
Sophia Arellano, a Grade 12 student from St. John Paul II Catholic Secondary School in Scarborough, was awarded second place for her poem, "Stars Together."
3rd Place:
---
Emily Sun, a teacher at Pleasant View Middle School in Toronto, was awarded third place. Four of Ms. Sun's students in grades 7 and 8 submitted a number of poems and stories that touched on the theme of inclusion in the classroom and community.