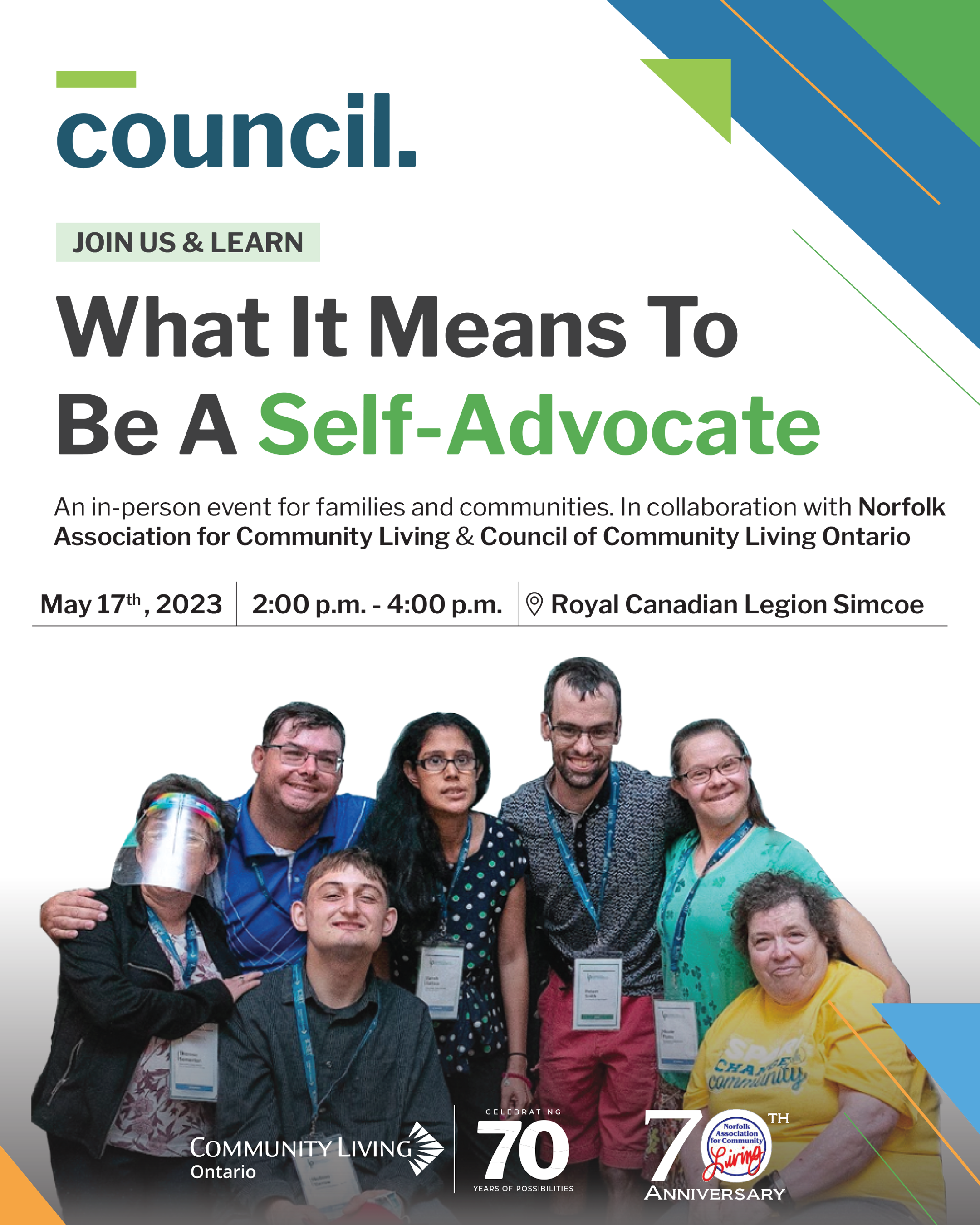 In celebration of Community Living Month, the council of Community Living Ontario and Norfolk Association for Community Living are hosting an in-person event for families and communities on the topic of "What It Means To Be A Self-Advocate".
Join us on May 17th, 2023 from 2:00 p.m – 4:00 pm EDT at the Royal Canadian Legion Simcoe.
You can register for this in-person community event through Maeghan Lampman at 519 426 5000 x 115 or maeghanlampman@nacl.ca.